Personal Development
Curriculum Aims
We believe our responsibility to educate students extends beyond their academic studies. Our Personal Development curriculum is carefully designed to instil our core values, ensure our students understand the wider world and their place within it and enrich their wider experience so that they are well placed to thrive in modern society.
We insist on a curriculum that removes the notion of disadvantage, encourages resilience, provides equity and equality of opportunity and instils independence and aspiration in our students, so they can become hard working, respectful, tolerant and compassionate citizens who are ready to make a difference.

Personal Development incorporates: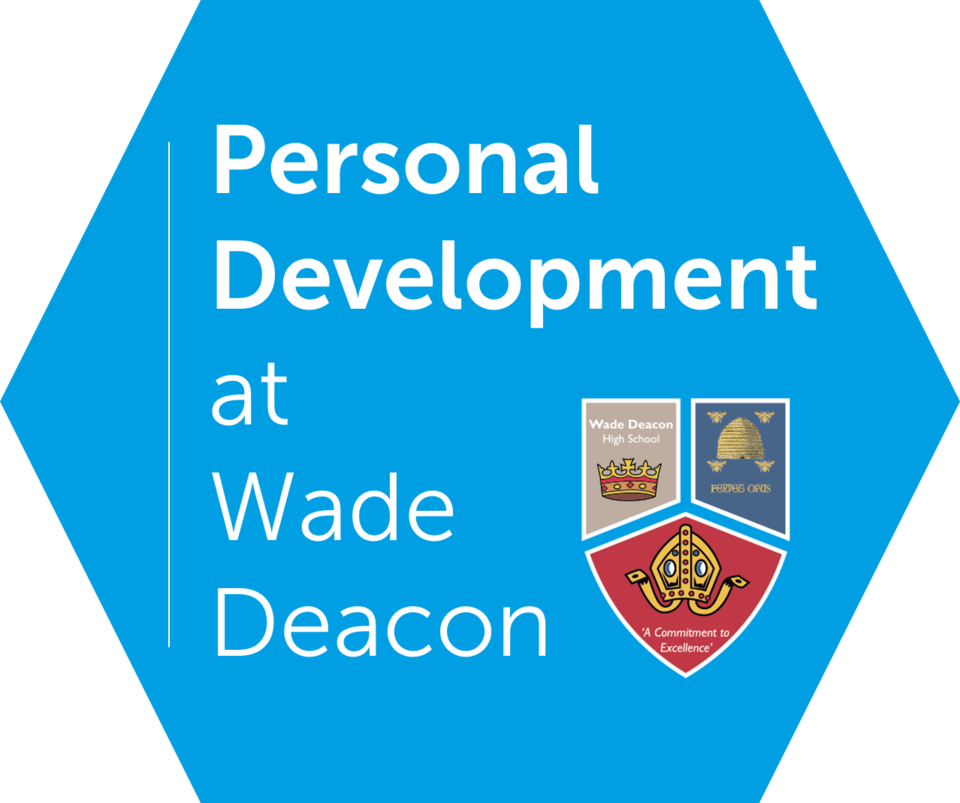 Social, Moral, Spiritual and Cultural (SMSC) Education
Religious Education
Relationships, Sex and Health Education (RSHE)
Personal, Social and Health and Economic Education (PSHE)
Careers Information, Advice and Guidance (CEIAG)
Character Education
Citizenship and British Values
E-Safety
Extra-curricular activities and wider opportunities
The Wade Deacon Personal Development Curriculum is comprised of five key themes:

Detailed information about the content of our curriculum and how it is taught can be found in our guide for parents and carers. Click on the image below to find out more.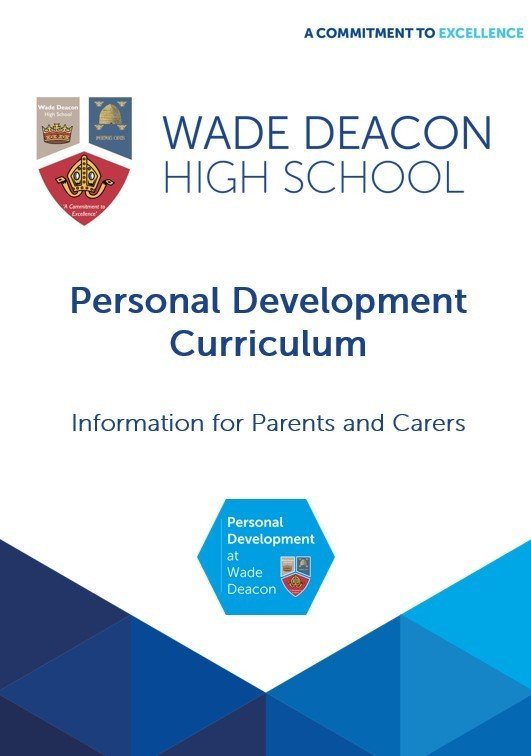 During students' Personal Development learning journey, they will learn about a range of topics as part of our Relationship and Sexual Health Education programme. This covers the DfE's statutory guidance that was updated from September 2021.
Issues addressed include:
Healthy Relationships
Rights and Responsibilities
Sexually Transmitted Infections
These topics are revisiting at different key stages at an appropriate depth to ensure our pupils leave school with a rounded understanding of relationships and sexual health.
Learning Journey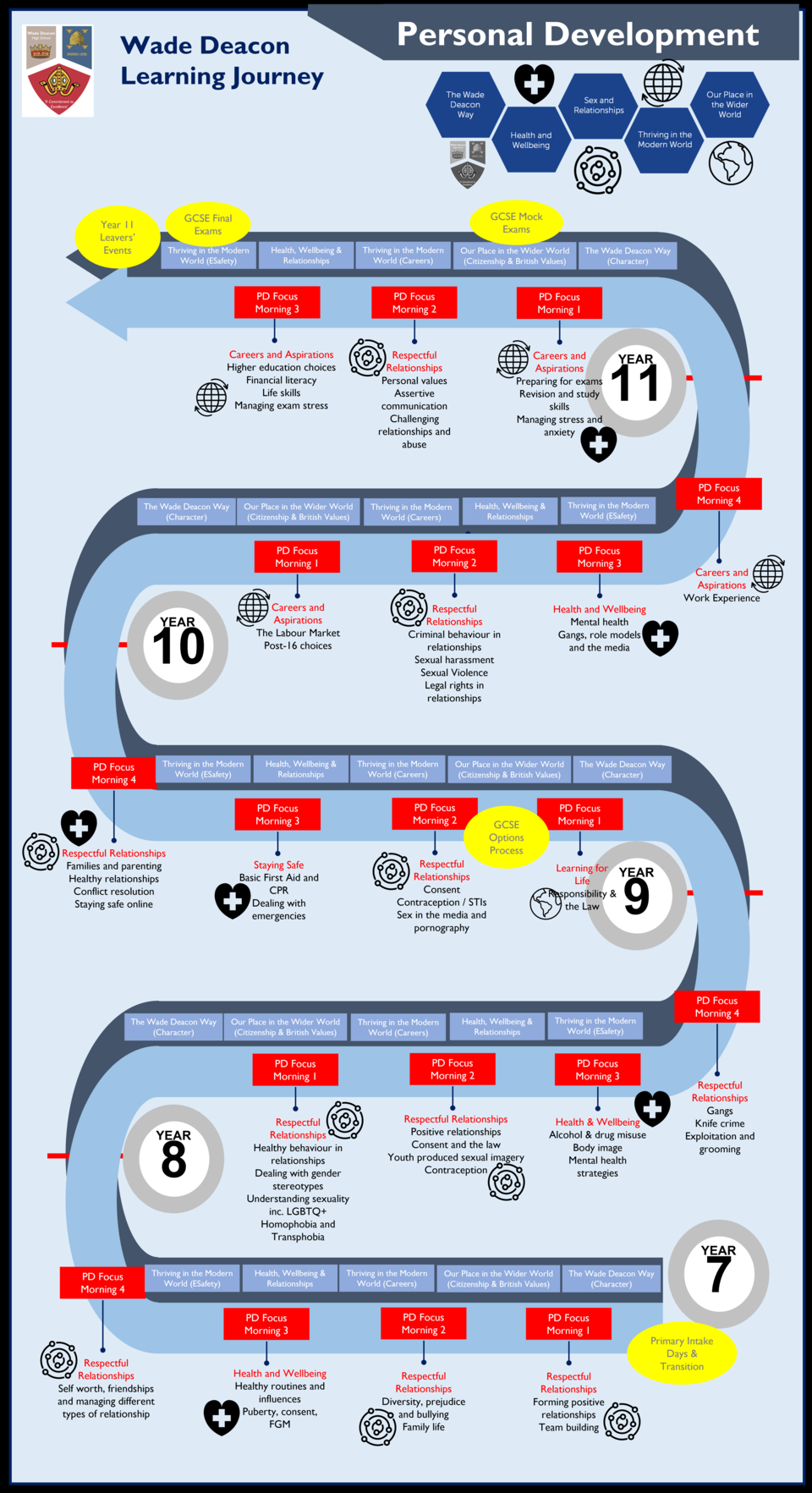 Videos